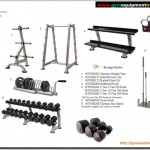 G.E.I Supply A full range of Olympic plates, Rubber Dumbbells and bars, from cast iron to rubber and from hex to chrome to round. we can source high end products with a top quality finish, to a small to medium budget with reliable and durable quality, depending on your needs or your preference. Please send us an email or fill out a form by pressing click here button. or ZOOM in by clicking picture.
PLEASE FILL OUT CONTACT FORM
OR

EMAIL info@gymequipmentireland.ie
OR

CALL US ON 01 4130678
Questions? Enquiries?