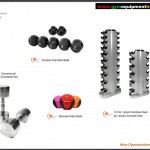 G.E.I Supply A full range of Chrome dumbbells from 1-25KG or from 1-10Kg and vertical or horizontal rack to suit either range. GEI also provide med balls of all weights and colours with hand grips and without.We also have matching med ball racks and stands. if your budget is tight or you are a new club we can offer second hand racks to you at affordable prices. Please send us an email or fill out a form by pressing click here button. or ZOOM in by clicking picture.
PLEASE FILL OUT CONTACT FORM
OR

EMAIL info@gymequipmentireland.ie
OR

CALL US ON 01 4130678
Questions? Enquiries?