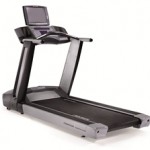 Pre-Owned T916 Nautilus treadmills for sale in Ireland! brought to you by Gym Equipment Ireland .ie -Nautilus Gym Equipment has the longest running record of innovation and design with over a 40 year track record with always performing to the highest standards. combine cutting-edge technology, superb craftsmanship, and heavy-duty materials with the backing of the Quinton® and Nautilus® brands. Ironically the T916 treadmill is also the simplest to use, getting your members on the road to their workouts in no time. With the longest running area at 63 inches.

NO Maintenance 4 Ply Belt
The no-maintenance 4-ply belt is lubricated for the life of the machine.And the deck features a 1" (2.5 cm) high-density board that's both durable
React -Technology
and reversible.The Nautilus® T916 Treadmills use the patented REACT®absorption control technology, which protects the user's ankles,knees, hips, and back by providing the most advanced and most dynamic cushioning system available. Some of your members will the treadmill to walk, others to jog, and still others to run.Whatever their pace, their stride, or their incline, the REACT® system will adjust automatically, so the surface will never be too hard, and never too soft.
SIZE
The Nautilus® T916 treadmill offers a generous 22"W (56 cm)by 63"L (160 cm) working surface, which is the longest effective working area of any treadmill in today's market!
Specifications
Most powerful treadmill on the planet- 600 pound capacity to 4 mph
63" bed length, 22" belt width…the longest effective working area of any treadmill today!
.5-12 mph, 0-15% elevation
No maintenance, triple-flex patented shock absorbing deck
Ergo bar control pod for quick changes
Heart rate sensors and wireless telemetry
Extended rails standard
Similar cardio console on all cardio units for ease of use
Optional integrated LCD entertainment screens or Netpulse™
88" L x 35" W, Machine Weight: 370 lbs.
Frame/Motor: 15 years, Parts: 3 years, Wear items/Labor: 1 year
Questions? Enquiries?