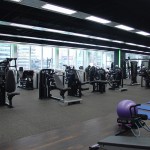 Pre-Owned Equipment – Superior Nautilus® biomechanics – , Successor to Nitro Plus, the most popular strength line in the world, over 150,000 sold – Full Circuit is 25 machines – 2" x 4" steel frame,  5 lbs. increment weight stack,Proprietary pin design limits pilferage and misuse liability. 40 Years Ago, Nautilus® Practically Invented Gym Equipment and have Been Reinventing It Ever Since. In 1970, Nautilus designed and built the first machines that applied greater resistance in exercise motions where muscles are strongest and less resistance where muscles are weakest.  READ MORE TO SEE THIS AMAZING RANGE BY NAUTILUS COMMERCIAL STRENGTH

Superior Nautilus® biomechanics – smooth resistance and proper muscle loading through complete range of motion
4-bar linkage and CAM design
Successor to Nitro Plus, the most popular strength line in the world, over 150,000 sold
25 machines – 2" x 4" steel frame
Patent pending 5 lbs. increment weight stack
Proprietary pin design limits pilferage and misuse liability
Updated exercise placards
Integrated parts schematic inside shroud
Ergo Grip technology
Converging press arms
Enlarged bottler holder and towel knob
Marine grade, contoured upholstery for added comfort, longevity, and improved aesthetics
Sleek, fully enclosed weight shields with 5.5" opening
Smoother operation, less friction and lower maintenance (no more mini weight stack)
½" ratcheting seat adjustments
Smallest foot print on the market

Vertical Chest S9VC
Ensures maximum pec contraction. The machine also offers two handle positions, depending on the user's preference. Back pads adjust to a variety of starting positions
Converging Press Arms – the correct way to work out! Independent converging press arms provided Proper movement path Greater rotation in shoulder joints for greater muscle contraction
Optimal Strength Curve Technology®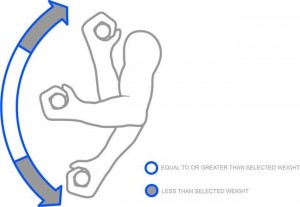 Ensures smooth resistance and proper muscle loadingthrough the entire movement. Driven by our four-bar linkage system,    cam design,or a combination of both, this unique technology dynamically matches the body's potential increases and decreases in strength.
5LB Incriment Weight Stack
Introducing our patent pending 5 lb. increment weight stack. It accommodates slight strength gains and eliminates friction and maintenance of add-on weights. Proprietary pin design limits pilferage misuse liability.
More Benefits Of Some of the Nautilus Evo Range
Pec Fly –

Features a rotational angle of 170 Deg to work the lower portion of the pecs

Incline Chest Press

– The 35 Deg. Angle targets the upper chest muscles

Nautilus

Superior Bio-mechanics on all EVO Range

Please contact

01-4670487 for full brochure and benefits of this 26 piece Strength equipment Range

or fill out enquiry form below

Questions? Enquiries?