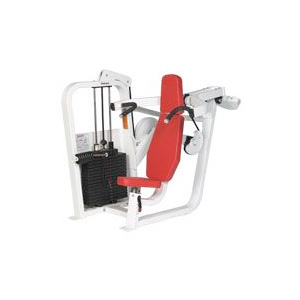 What started as a passion for exercising and strength training has grown into a world leader in the commercial strength equipment market that is HOIST. Through dynamic product introductions, HOIST fitness equipment meets the needs of clients and trainers, they have exceeded them. Through innovative design and unmatched quality, HOIST offers a comprehensive commercial product line suitable for any installation in Ireland
These units can be refurbished as new, with a choice of upholstery and colours. Complete Gym Set to include:
Chest press
Shoulder press
PecFly-Rear Delt
Lat pull down
Seated row
Leg press
Leg extension
Leg curl
Abductor
Assisted dip+chin
Arm curl
Arm extension
fitness equipment, hoist equipment ireland
Questions? Enquiries?