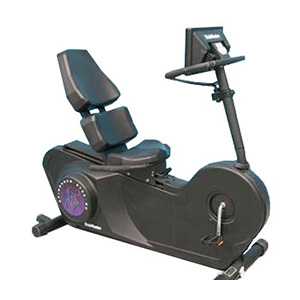 The Stairmaster exercise equipment Spinnaker 3600RC, offers the user ease of use, incomparable comfort and possible the most biomechanically correct bike on the market. The 3600RC, offers a relationship between seat, pedals and handlebars that ensures balanced muscle involvement.
The unique design of this bike enables users to exercise longer, experiencing less fatigue. This bike is a great asset to any gym facility, while it is also a superior bike for the home.
Features
Pre-Owned
Comfortable biomechanically correct cycling
Very comfortable seat position
8 Pre designed programs
15 level setting
Dimensions L52" x W22" x H57" weight 130lbs
Pre-owned, fully serviced and cleaned
Questions? Enquiries?
Page keywords
exercise equipment,bike,fitness equipment,ireland,gym equipment,Technogym bike,
 Technogym Equipment ireland, Technogym Fitness Equipment, Technogym Ireland,
Gym Bike,Fitness Bikes,Gym Equipment,Commercial Gym Bikes