Welcome to Gym Equipment Ireland
We are Ireland's Leading Gym Equipment Specialists. Supplying Commercial Gym and Fitness Equipment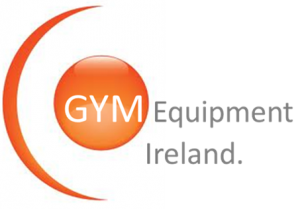 See our full range of  gym equipment. Ireland's Fitness Clubs and home gyms catered for with our high quality commercial gym equipment. Our dedicated sales team ensure that customer's enquiries are handled quickly and efficiently. We stock only the top brands in new and refurbished commercial gym equipment. Life Fitness, Precor, Techno Gym, Cybex, Star Trac, Free Motion, Matrix, Sportsart, Bodymax Zenith, Impulse, Schwinn, Lemond, Nautilus and much more. All Commercial Brands of Gym Equipment Products Available.
Call us today to receive a quotation
(01) 4130678


  Most popular selected products

---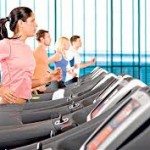 Treadmills are a popular choice found in gyms and homes throughout Ireland. Most good quality commercial treadmills use a motor to drive the running belt keeping the rate you run or jog at a constant pace. Commercial machines also have a powered incline adjustment that you can set upwards to an incline of usually 15%. The treadmill will automatically lift the deck to simulate uphill running. our high quality commercial gym grade treadmills will also have advanced features and programs. they will allow you to manually select functions and access various levels that can suit a professional athlete or someone that wants to just keep fit or tone up. We have a full range to choose from and if you do not see a product on our site that you need please let us know and we will be able to source at a very reasonable price.
---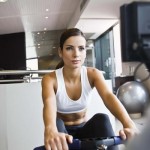 Rowing Machines work almost every muscle group. Rowing is also a low impact form of exercise and non load bearing. We currently stock top branded machines, usually the most common rower found in gyms worldwide is a concept 2 rower. Usually commercial machines have air resistance lever that allows you to slightly change the difficulty with your range of motion. The new water rowers allow you to change the amount of water inside the tank which forces you to work harder for each set resistance level. All rowers will have a console display that will allow you set times, distance and calories. Please call us on 014130678
---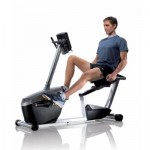 Exercise Bikes or recumbent bikes great for the legs or for a warm up before a strength workout. the main difference between a standard upright exercise bike and a recumbent is one of them has additional back support which may help for recovery from an injury or for someone with back issues as it helps by putting less stress on back arms and shoulders. Some bikes have variable resistance and some will be powered. Here at Gym Equipment Ireland we only stock the market leading brand of bikes both upright and recumbent, new, pre-owned or refurbished.
---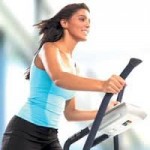 Elliptical Cross Trainers are also known as simply cross trainers. They offer the same cardio workout as a treadmill except they are almost zero impact on your joints, they are low impact and have resistance. Upper Body machines have arms and lower body ellipticals do not. certain brands have ramp technology similer to incline on a running machine.
---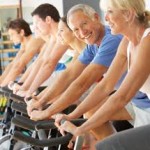 Spinning Bike or Studio Bike are one and the same thing, the only difference between spinning and studio bikes are the name word spinning is a patented name in use by Star Trac. Essentially a spinning bike is used most commonly in small group training or indoor cycling classes. They can also be used for leg warm ups before your strength training regime. The benefits of spinning bikes is a high cardio workout with variable resistance, depending on how hard you push yourself will result in you seeing a difference in your fitness levels. Like most gym products it is you that will make the difference. how disciplined you are with your training program and your nutritional intake.
---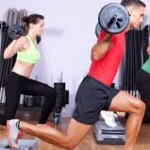 Free Weights| Dumbbells| Racks | Benches | Studio Equipment  At Gym Equipment Ireland we offer a wide range of free weights and studio equipment, we offer top branded commercial gym equipment to suit most budgets, the quality of equipment we offer is at a very high standard. if you see a product somewhere and if it is not on our website please tell us about it and we are sure we can source it at a very reasonable price. whether you are a commercial fitness centre, sports club or a home consumer. Gym Equipment Ireland are sure to have what you need at the right price. Please email our sales team for a quotation info@gymequipmentireland.ie
---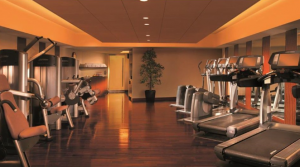 Are you selling your Gym or Fitness Equipment? Thinking of Buying or Selling your gym equipment ? Have you Already decided to upgrade your existing equipment or replacing your full gym or machine with New Equipment, but you have only been offered the minimum value for a part exchange.The Good News is at GymEquipmentIreland.ie we can make you a Firm and Fair Offer based upon current and realistic Pre-owned Market Values. please call us on 014130678 or email to discuss options.